RADIANT LIVING RETREAT
Tantra, Manifestation & Self-Love
22 - 26 January 2024
Moncarapacho, South Portugal
Are you ready for a radical transformation,
a brand new start in your life?
Humanity is in a huge collective cycle of transformation.
Now is your chance to take charge and create the life you want.
What areas of your life would you like to up-level now?
Yourself, your career, your love relationships, your sex life, your health?
Would you like to focus on the solutions rather than trying to solve problems?
Would you like to gain clarity and align with what you want to manifest and truly need in your life?

MANIFEST WHAT YOU WANT
At this unique retreat, you will receive the most efficient tools for getting clarity, changing your belief systems, and manifesting what you want.
Amidst serene nature and tranquility in the beautiful south of Portugal, you can come back to yourself, experience the power of a relaxed state of being, and align with your heart's deepest wishes.
With a combination of tantric practices, energy healing, and coaching, we will help you overcome the obstacles that might be in the way of making your wishes a reality. Discover the magic power of tuning into a higher vibration, surrendering, and being present in the body.
You have all the support of the Universe now if you commit to transforming your life. Learn how to open your heart to receive everything that is already yours – money, love, joy, pleasure, emotional balance, and peace.
Create a high-vibrational life, a healthy body, and relationships full of love, care, and sensuality.
Whether you have clear goals or are seeking clarity, the retreat provides tools and practices to help you set intentions, align with your desires, and take inspired action. It's a powerful opportunity to manifest the life you truly want.
Deepen the love for yourself and for others, and gain the confidence to live the radiant life that you dream of.
Tap into the energy of creation, love, and presence. Change your life, for good. Manifest a radiant life, on all levels.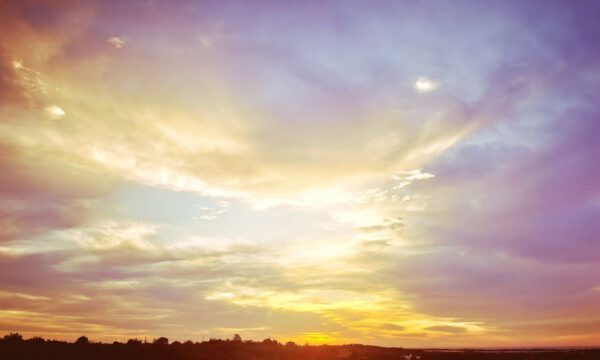 TANTRA, MANIFESTATION & SELF-LOVE
Finding the right questions – to receive the right answers
When we want to manifest something into our lives, we often lack clarity about our needs and wishes, and we are often overwhelmed with the complexity of life and not energetically aligned with our dreams.
But trying to solve problems from an emotionally low-vibrational state of fear, trauma response, worry, anger, and frustration – from a place of scarcity thinking – will result in confusion, self-sabotage, and repetitive cycles.
By coming back to ourselves, connecting with the soul, and the higher self, rooted in the body, we are able to relax and regulate the nervous system. This helps us reach a state of emotional calmness in which we find the clarity to know our true needs, wishes, and desires.
Reprogramming the subconscious mind – Clarity, Alignment, Action!
At this retreat, we will show you how to work through your emotions and traumas, so you can find clarity about what you want to manifest. We coach you to find and set your personal goals and to work through any blockages to find clarity.
You will learn how to discover limiting beliefs and core issues, and to change your point of attraction by actively reprogramming your subconscious mind. You will learn how to use energy healing modalities like Emotion Code, Body Code, and Belief Code, to release emotional baggage and transform your belief systems. This will help you bring your subconscious mind in alignment with your goals. You will start attracting what you want, and your automatic behaviors will bring you closer to your goals.
By combining the powerful chakra-opening practices of Tantra with fast and efficient energy healing modalities, we help you create lasting extraordinary change.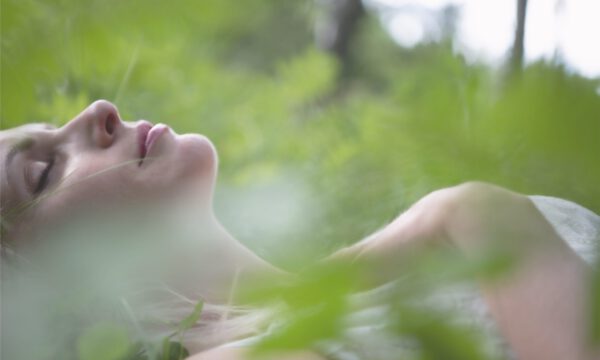 HOW WE WORK
It's all about you
Our approach is highly personalized and tailored to what you as a participant bring with you to the retreat.
Together, we actively work on changing the part of your mind that holds beliefs and thoughts so that you can make your wishes come true, empowering you to transform your aspirations into reality.
Our focus extends beyond merely setting objectives; we also work collaboratively to overcome any obstacles that may hinder your goal-setting process. Bringing our unique skill sets together to work on all levels of your being.
Working with Trauma, Beliefs, and the Body
Trauma can cause us to be in a state of brain fog and emotional turmoil, like fight, flight, freeze, and fawn responses, in which clarity is hard to achieve. Trauma-related brain fog often appears when there is something that needs to be felt, and we won't want to feel it to protect ourselves.
The moment we can give space to an emotion and feel it, there is clarity again. This clarity is important for us in the manifestation process to decide what we want.
Many of us also have difficulties with saying 'no' or what we really feel, and denying our own needs, due to trauma and childhood conditioning. You will learn practices to gain emotional balance and get clarity about your needs and wishes.
Beliefs like not feeling good enough prevent us from stepping into our power and creating self-sabotage. In the retreat, we will address how to reprogram the subconscious mind using tantric techniques and energy healing modalities such as Emotion Code, Body Code, Belief Code, and PSYCH-K®.
We will assist you in identifying genuine desires, needs and goals you wish to accomplish in your life.
With a combination of Tantra practices, energy healing, and coaching, we will help you overcome any obstacles that might be in the way of making those goals a reality. All the while supporting you in addressing emotions, trauma, or any past challenges.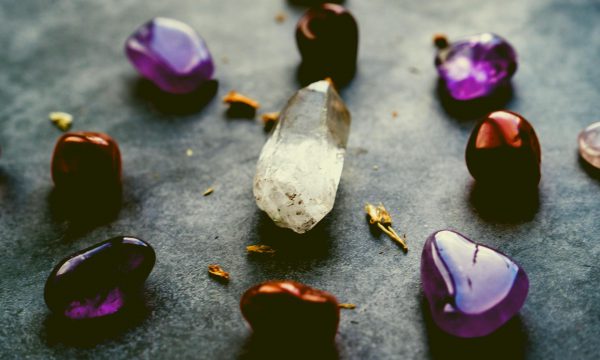 We have put together an amazing program that will leave you feeling empowered, energized, and radiant!
Our unique combination of manifestation, energy healing, and somatic tools will give you a powerful start to 2024 and the following years. In addition to the class schedule that includes group energy healing sessions, each participant will get an individual Belief Code session.
Belief code is the most comprehensive and efficient belief change modality out there, and Grethe is one of the first people in the world to get certified in this modality.
What you will learn & do during the retreat
Tantra & Somatic Tools
Relaxation practices
Self-Regulation / Dealing with difficult emotions
Meditation, Breathwork & Yoga
Body Awareness
Sensual touch and self-massage
Tantra rituals and altar creation
Spirituality
Connect with nature & the rhythms of nature
Manifestation Tools
The Clarity-Alignment-Action Method
Visualization
Affirmations and empowering beliefs
Goal setting
Energy Healing
Muscle testing to communicate with your subconscious mind
Emotion Code to release trapped negative emotions
Release your heart wall & energetic blocks to your dream life
Group energy healing with Emotion Code & Body Code
Individual Belief Code session
EVENT DETAILS
START: Monday, 22 January 2024 – 10 am
END: Friday, 26 January – 6 pm
LOCATION: The Sanctuary, Moncarapacho/Olhão – Algarve, South Portugal (for directions scroll down)
SCHEDULE: Daily sessions from 10 am to 6 pm with a 2-hour lunch break.
The retreat will be held in ENGLISH (Translation to GERMAN or PORTUGUESE possible).
What you will take home
"Clarity, Alignment, Action" Manual
The manual to manifest anything you want.
Emotion Code
You will know how to find and release trapped negative emotions using the Emotion Code.
Your Personal Action Plan
Your personal action plan will help you to stick to your goals!
Tantric & Somatic Practices
Receive powerful tantric and somatic practices to continue at home.
The Radiant Living Retreat is designed for individuals who are seeking personal transformation, self-discovery, and a deeper connection with themselves and others.
This retreat is inclusive and welcomes individuals from all walks of life, backgrounds, and experiences. It provides a safe and nurturing space for participants to embark on a journey of self-discovery, healing, and spiritual and personal growth, regardless of their prior knowledge or experience in these practices.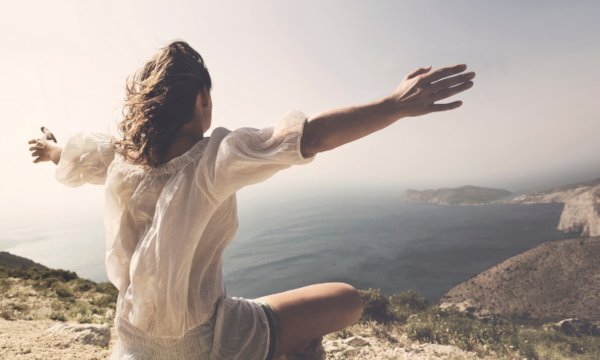 This retreat is for you if the following topics resonate with you:
Self-Discovery & Personal Growth
You are seeking to explore and understand yourself better, to break free from limiting beliefs and patterns, and to tap into your inner potential.
Clarity & Manifestation
You are a seeker of clarity in life goals and manifestation techniques.
Tantra Exploration
You are curious about Tantra and conscious touch and its spiritual and sensual aspects.
Emotional Healing & Release
You have experienced emotional trauma and are looking for effective ways to process and release these emotions in a supportive environment.
Enhanced Intimacy & Connection
You are a couple who is interested in deepening your intimacy, improving your communication, and exploring new ways to express love and desire. Or you are single, wanting to deepen your connection with yourself and set yourself up for healthy relationships.
Nature & Holistic Wellness
You want to deepen your connection with nature while nurturing your body with delicious, healthy food and holistic wellness practices like yoga, meditation, and mindfulness.

THE SANCTUARY
The Sanctuary is a beautiful, private quinta, situated in the Central Algarve near Moncarapacho/Olhão, in the middle of the wonderful, tranquil nature park around the Cerro da Cabeça mountain and close to the sea. The charming fisherman's town of Fuseta is just 10 minutes away, and within 20 minutes you can reach the city of Olhão​.
The outside area of the quinta is a green oasis, surrounded by nature and a large private pool with an ocean view. The retreat location allows you to reconnect with nature's rhythms and find inspiration in the natural world. It's a perfect backdrop for your journey of self-discovery and empowerment. There are also amazing treks for hiking in the area.
How to get there
By Car:
The Sanctuary is situated in the nature park around the Cerro da Cabeça mountain, near Moncarapacho. You will receive a detailed description and the coordinates with your booking.
By Airplane:
The nearest airport is Faro Airport (35km). From the airport, you can take a taxi to our place, or the Faro train station (15 min) to take the train to Fuseta, from where we can pick you up.
By Train:
The nearest train station is in Fuseta (25 min from Faro or 3.5 hours from Lisbon). From there we will pick you up. You can book the train here: www.cp.pt
Get spoiled with delicious, natural food.
Our creative chef will spoil you with delicious vegetarian and vegan meals, with mostly local and organic ingredients. We will enjoy making you feel nourished from the inside and outside, feeding not only your stomach but all your senses.
Amazing smells, tastes, and textures, made and served with the greatest Love. Eat in a cozy room by the fireplace, or on the outside terrace with a sea view!
Our food is mostly vegetarian or vegan, and we take care of any food imbalances that you have. Just let us know with your registration.

Coach Grethe & Pola Vida
These incredible hosts bring a wealth of knowledge and experience to the Radiant Living Retreat, creating a unique and transformative experience for all participants.
POLA and GRETHE are highly skilled practitioners with years of experience in their respective fields. Pola's expertise in Tantra, Shamanism, and holistic bodywork, combined with Grethe's knowledge of energy healing and manifestation, creates a powerful synergy that can catalyze profound change.
POLA and GRETHE complement each other perfectly, bringing a diverse range of skills and perspectives to the retreat. Their collaboration offers participants a well-rounded and comprehensive approach to personal growth and empowerment.
You can e-mail Coach Grethe with any questions about the retreat: grethe(@)coachgrethe.com
COACH GRETHE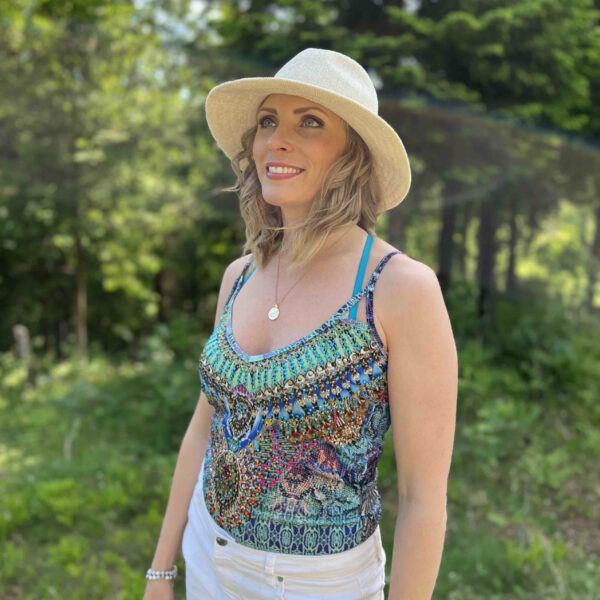 "Grethe is amazing. Her energy and kindness is contagious. She has an ability to make one feel comfortable and safe, but still she always finds ways for you to explore even deeper emotions."

"I had the privilege of experiencing Grethe coaching, and it was transformational. With her perceptive yet gentle approach, she quickly attuned to my energy and distress with incredible accuracy. She's a beautiful human being with great gifts."
With more than 20 years of experience in studying the Law of Attraction, Coach Grethe is passionate about sharing the most effective methods to help her clients create the lives they desire with ease.
She is certified in multiple energy healing modalities, including Emotion Code, Body Code, Belief Code, PSYCH-K®, and Subconscious Release Technique (SRT).
Grethe's background in Biology, including an MSc in Toxicology and over a decade in Environmental Management, provides a unique blend of science and spirituality. She excels at merging these worlds to assist clients in achieving extraordinary and lasting results. Additionally, Grethe is a dedicated student of Norse Shamanism.

POLA VIDA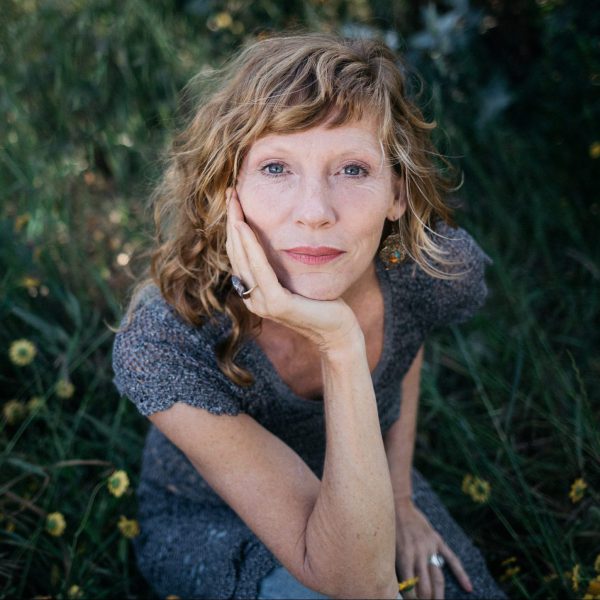 "Pola is a rare healer whom I would recommend to anyone who has deep issues that need help and a safe place to release. She comes from a place of pure unattached care and love."

"Pola really got it. She is a absolute competent teacher and coach. I learned to love and respect myself and through this, to be kind to others."
A Tantra and Shamanism practitioner, Pola Vida's journey has been guided by these transformative practices. As a Heyoka, a Psychic Empath, she channels and transforms energies for healing. She is a student of world shamanism and life's mystery.
With over 15 years of experience in holistic healing therapies and energy work, she has been a Tantra and body therapist in Germany, India, and Portugal.
Pola teaches Tantra Therapy and offers guidance in sexual healing, self-love, and self-confidence to individuals and couples through spiritual and practical coaching. Her passion lies in helping individuals radically transform their lives. She condenses her intuition and her therapeutic experience to support people in their healing and release.
She is fascinated by sensual mastery, the One-ness-Love experience of Tantra, and the power of true (sexual) freedom.
Join the Radiant Living Retreat
in South Portugal
22-26 January 2024
Join the RADIANT LIVING RETREAT now, for an immersive experience that can change your life, guided by two passionate hosts who are dedicated to helping you to achieve your fullest potential and embrace a life of deep love, sensuality, and empowerment!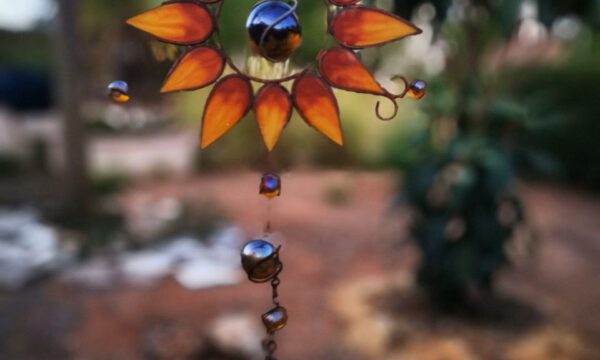 PRICES
The residential prices are for 5 days/4 nights and include the course fee, accommodation, vegan/vegetarian breakfast, lunch and dinner, snacks and beverages like water, tea, and coffee:
Early Bird: 1200€ – until November 26, 2023
Middle Bird: 1400€ – until December 10, 2023
Late Bird: 1600€
Bring a friend – get 100€ off. (Only if you book together.)
ACCOMMODATION
Shared Accommodation (Dormitory)
The dormitory offers 3 rooms with 3 single beds and 2 single beds / 1 double bed on the mezzanine.
Camping: Sleep in your own tent or van and get a discount.
.
Private Accommodation (limited)
If you come as a couple and prefer more private accommodation, please contact Pola, or leave a note in the registration form. During the Winter period, private accommodation is unfortunately limited, but we will be able to arrange something for you in the neighborhood.
EXTRA NIGHTS
Extra nights are available for the day before and the day after the retreat.
Check-in: from 16h – Check-Out: until 11h
Extra night Dormitory
incl. Dinner & Breakfast:  50€ p.Person
Extra night in your own van or tent
incl. Dinner & Breakfast:  40€ p.Person

REGISTRATION FORM
To register, please fill out the form below.
Once your registration is accepted, you will receive an email with the booking confirmation with the payment details.
.
Payment and Cancellation Policy

Payment: A payment of the total price of the event is required to complete your booking and guarantee your space. In case of a payment of a deposit, the remaining amount is due by the latest 21 days prior to the first day of the event to guarantee your spot. A deposit of 30% of the total price of the event is non-refundable.
Cancellations: Requesting cancellation for any event is only accepted if sent by email. A cancellation fee of 30% of the total price of the event is applied until 21 days before the first day of the event and includes any non-refundable deposit. If a request for cancellation is done within 21 days prior to the first day of the event, no refunds will be applied unless there is another participant filling your space.   –  Please read the Terms & Conditions.
Thank you for your Love!