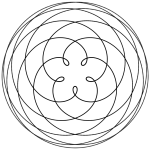 Tantra Massage & Coaching
"Dear Pola, I would like to thank you for the kind, professional Tantra massage that I experienced with you. I felt comfortable and at ease in every second, enjoying your gentle touch, beauty and closeness, which you were willing to give as a matter of course. You were as awake as attentive to your/my touch impulses. Feeling safe, you let me flow, like the earth that provides the bed for the river, wherever it wants to go. I was only too happy to flow with you. Thank you!"
– Guido, Portugal
"A tantric massage is a real adventure, so much love, so much tenderness, and sensuality! What was originally planned by my mind as a new sexual experience became a beautiful, close, unimaginably enriching and spiritual journey. I can only recommend to everyone, really everyone, to experience this. The tantric work gives way to so many new insights!"
– Chris, Berlin Germany
"I had an absolutely amazing time when I visited. The whole experience was extraordinary – sensually, physically, and emotionally. It's hard to find words for it, but: there was for me an amazing sense of acceptance, of complete welcome and appreciation. Of course it helps enormously that the massage was brought to me by two warm, kindhearted, beautiful, sensual women. Again, thank you. As I said when I left: New York desperately needs an experience like this!""
– Sam, USA – received a 4-hand Tantra Massage
"In the summer of 2021, I was fortunate enough to spend a few sessions working with Pola, and it is no exaggeration to say that the work we did together transformed my life. With a combination of Tantric coaching, breathwork, bodywork, and massage, Pola introduced me to Tantra in a way that was both structured specifically for my needs and organic enough to allow the sessions to move in whichever direction felt right.
As a complete beginner, I was admittedly nervous when I first contacted Pola, but then we spoke on the phone and she immediately put me at ease. Likewise, the minute I entered her studio and we sat and drank water and talked about the session ahead, I felt comfortable and reassured. Then, throughout the sessions themselves, Pola was able to show me things which I had never before thought possible, things that opened my eyes and changed the way I perceive the world – for the better.
Unfortunately, I do not live in Portugal, but if I did I would like to work with Pola on a regular basis, as I feel there is still so much I could learn from her. In short – thank you, Pola. For everything. With Love, Tim"
– Tim, UK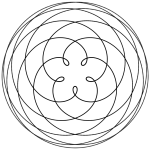 Tantra for Couples
"Thank you ❤️🕊"
– Luna & Pietro, Portugal
"Thank you so much for this experience!"
– Kátia & Diogo, Portugal
"Amazing!"
– Anna & Peter, Germany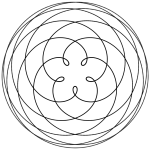 Workshops, Trainings & Retreats
"So much I enjoyed being with you in Tantric Spaces, the warm and loving atmosphere, breathing and dancing in trust facilitated by amazing Pola! Playful leaning into possibilities, touch with respect, awareness and curiosity, relating to each other and ourselves. What a privilege in these times!"
– Saba, female, Germany
"I feel grateful for the playful, sensual, and deeply nourishing exchange. I feel excited to continue this journey and grow in awareness of tantric practices under the wonderful guidance of tantra teacher and space holder Pola."
– Mieke, female, Netherlands
"I realize now the space in which sexuality can freely arise. Sharing love without a determination of sexual entertainment or satisfaction opens up the gateway of an sexual experience a 1000 times bigger than my first sexual intercourse. A sexual rebirth, and another confirmation of how nice life can be when boundaries are left behind. I recommend all to join a session with Pola, as it is warm, comforting, without any obligation or persuasion, and completely freeing, very easy to surrender into a warm bath of love."
– M., male, Portugal
"I would like to thank Pola for her ability to bring a group of people together in this format, allowing us to grow and take tantric knowledge to the world out there. This experience was wonderful, especially because of the connections felt between everyone as if they were a family. Each one was able to be what they are. In other words: sharing, union, surrender, love. Definitely, the elements of the Tribe made us go through different experiences and sensations. This is what humanity is in need of. To live love in a broader way, to expand love and affection to a wider community and not just to one person or family. An inner encounter with all our nature, with all our senses. In conclusion, Pola managed this gathering in a flawless, great way, adapting each moment to each person's intensity level."
– Antonio (m) Portugal – Tantric Xmas Temple
"Before this course, I (m,29) had no experience with Tantra massages. I had been interested in it for a long time and have had a big tantra book for five years standing around, but the book was always too theoretical for me, but I realized this only with the course.
I was really excited before the course. It took a lot of effort to go there and it also took a lot of effort to overcome me during the course. But now I can say that it was worth it in several aspects:
In the course, I experienced for the first time what it means to love and let love itself. I was able to reduce the fears of touch and performance that I have as a young man. With more self-love towards myself, I can now be softer with the touches and thus enjoy them all the more.
I appreciated Polas awareness and consideration of the female and male participants and their traumas. I felt respectfully treated by her even though I had difficult moments from time to time.
As a group, under Pola's guidance, we dove into a wonderful world where, for me, the boundaries of age and gender dissolved. I began to perceive my fellow human beings more and more as sentient beings.
A big thank you to Pola for your great commitment during the intensive days of the course!"
– Patrick, male, Switzerland – TANTRA MASSAGE TRAINING
"The course for me was what I expected and more. Super! My doubts were, that I could not feel so organically and naturally well massaging other people or let other people do that to my body. The course gave me an open space to develop my life in another direction. Healing myself and be a helper, that other people also may be healed (partially) and may receive good feelings because of my massage. My personal challenge was the receiving of the Yoni massage. My most beautiful experience was this coming on one level with all the other participants. It felt so well to be in this oneness."
– Christa (f) Portugal – TANTRA MASSAGE TRAINING
"Love and light to all of you. Thank you all for lovely and gentle being. Holding the space. I came just to learn something but it was much more! I have let go a lot of fear. "
– Monika (f) Germany/Portugal -TANTRA MASSAGE TRAINING
"What to say about a course that changes the way you look at beings in just 6 days?
This introduction to tantric massage combined everything I knew about massage, and things I didn't have any clue about and gave an incredible structure to it all. I already had some massage experience and learnt a lot while I was there. I went to the training a little bit open, and a bit closed at the same time. I left as though I were floating on the air itself.
If the chance comes again to do the course, I will do it again. Bring on level 2 also"
– Shawn (m) Portugal – TANTRA MASSAGE TRAINING Level 1
"You have generally 3 seconds to make people stay on your website, so, I make it short: Tantra is not about sex, ejaculation, or orgasm.
Are you still here? Good. I came with all the preconceptions that one could have. The Tantra massage training in May 2022 was the deepest experience I have ever had, and I have worked and participated in all kind of workshops and therapies for 30 years or more.
Pola really got it. She is a absolute competent teacher and coach. I learned to love and respect myself and through this, to be kind to others. In the end, it is like a bush of Jasmin flowers:: You can use a 1000 words, if you have not smelled it you will never know the real smell."
– Juliane (m) Portugal – TANTRA MASSAGE TRAINING Level 1
Please leave your testimonial here.
Thank you for your Love!