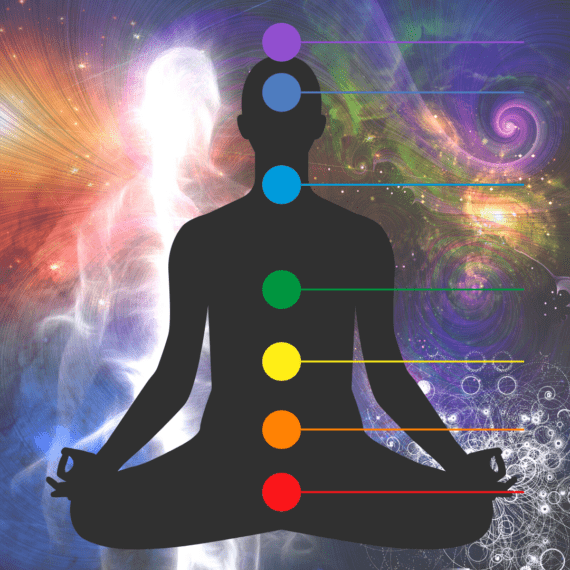 June 16, 2023 — June 20, 2023
Moncarapacho, Algarve Portugal
Venue: ENERGYWORK IN MASSAGE, YOGA & TOUCH THERAPY with Robert Henderson
Address: Moncarapacho, Faro
Zipcode: 8700
ENERGY WORK

in Yoga, Massage & Touch Therapy

Workshop

with Robert Henderson
– South Portugal –

– The workshop is fully booked! –

---
EVENT DETAILS
START: Friday, 16 June 2023- 10h
END: Tuesday, 20 June 2023 – 17h
SCHEDULE:
Arrival: Friday 9.30h
Departure: Tuesday 18h (optional: Monday 10h)
Daily Sessions: 10-17h with a 75min Lunch break
VENUE:
Estrela do Cerro, Moncarapacho – Algarve, Portugal (for directions scroll down)

Number of participants: 8-10 adults.
The training course will be held in ENGLISH (Translation to PORTUGUESE/GERMAN possible.
The workshop is for anyone who wants to understand energy work and energy in the body.

ABOUT THE WORKSHOP


Understanding Connection & Blockages in Yoga, Massage & Touch
INTRODUCTION
This 5-day workshop offers the student a COMPLETE INTRODUCTION to working with a type of energy to be found in the physical body – known as SUBTLE ENERGY – in holistic massage and touch therapy.
There are 8 different types of subtle energy in the body: Emotional energy, Mental energy, Sexual energy, Spiritual energy, Environmental energy, Energy from other people Familial/ancestral energy, and Karmic energy. Yet each one has a specific property or characteristic, such as hot or cold, heavy or light, energizing or tiring and is of a certain element, such as air or water and each one causes a specific physical manifestation when present in the body.
For example, the emotional energy of anger, which is air in the element, causes dryness in the body, causing specific muscles to harden, in this case, the trapezius and jaw muscles, whereas the energy of love creates warmth, softness and openness.
For our PHYSICAL BODIES to be healthy and happy, there needs to be a state of BALANCE in the subtle energies within our ENERGY SYSTEM. A little bit of everything, as it were. A little bit of hard, a little bit of soft. A little bit of hot, a little bit of cold. An imbalance in subtle energy, for example in having too little of one energy and too much of another, causes a parallel imbalance in the physical condition of the body. For example, not enough love and too much fear create a physical body in which there is not enough warmth and softness and too much cold, heaviness, tiredness and contraction.
By understanding this process and the CONNECTION between subtle ENERGYand the physical BODY, the student learns that in MASSAGE, for instance, when trying to treat a client with an imbalance in subtle energy, such as in the manifestation of hardness, tightness or contraction in the muscles, it is much more effective to treat the imbalance in energy in the client than it is to treat them with a school-learnt basic massage routine, which does not normally address the client's imbalance in their subtle energy.
PROGRAM

1. What is energy? What does it feel like? What effects does it have on the body?  Tuning in to your own energy & the energy of another person (Hands-on). Scanning and reading the energy of another person (Hands off). Interpreting and understanding the signals you pick up from energy.
2. Discover the energy that we naturally use: It is easier to use the energy you are naturally strong in than trying to achieve something in your massage practice that is not natural to you.
3. The development of the energy connection between therapist and client in a massage:
Taking on bad energy and the use of protection. How to separate your energy from that of your client and set healthy boundaries.
4. Types of therapeutic and energetic touch: Use different types of energy in your touch to bring deeper healing to your client. The Top 10 energetic needs of clients.
5. Emotional Energy: Full anatomies of the 5 most commonly found emotions (Fear, Anger, Sadness, Loneliness, and Guilt) in clients and their effects on the body. The stages of an emotional release during a massage session.
6. The effects that the energies of other people in your life can have on your body
At work – In relationships – At home.
7. Energy-based meditation: Develop a deeper, more healing, more intuitive touch in your practice.

8. Why certain parts of your body do not open/soften in yoga or massage:
Full anatomy of 20 energetic blockages (emotional, mental, spiritual, sexual, ancestral) which can form in your life and manifest in your physical body, such as closed hips, tight hamstrings, tightness in the chest, etc.
9. Sexual energy: The (mis)uses of sexual energy in massage and healing, and how to keep your own sexual energy healthy.
ROBERT HENDERSON

– Energy Teacher & Spiritual Healer –
Robert Henderson is a writer, energy teacher, and spiritual healer. His books It's All My Parents' Fault and Emotion and Healing in the Energy Body are powerful descriptions of healing, self-discovery, and self-empowerment.
Drawing on his own experiences of family hurt, self-healing, and helping others through their own hurt, Robert believes that the power in writing is not in the words you use, but in the energy of the words you use, and if your words contain the energies of truth and proven accomplishment in them, then the message they impart and the effect they have on the reader is extremely powerful.
Born in Dublin, Robert moved to London in the 1980s before leaving it all behind to follow a career in spiritual and energy healing that took him to work and live in Thailand, New Zealand, and Crete. He currently lives in Lubljana.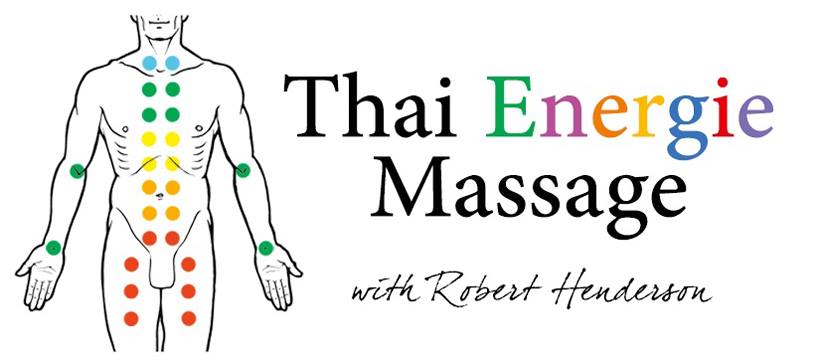 Read more:
* Website: https://roberthenderson.at
* Facebook:  Thai Energy Massage with Robert Henderson
* Instagram
HOST

POLA VIDA

– Tantra & Sensuality Coach and Body Therapist –

I have worked and trained as a Tantra & Body Therapist, Thai & Ayurveda Massage, Energy work, Theta healing and shamanic practices in Germany, India, and Portugal for the past 15 years, with thousands of clients, helping them to heal sexual imbalances and emotional stress, coaching couples to deeper love, and in transition times, giving spiritual guidance to self-love and self-confidence.
I am very proud to host this workshop in Portugal with Robert Henderson, who was my very first energy teacher back in Thailand where I was studying Thai Yoga Massage & Therapy.
Read more:
* About Pola
* About Tantra Massage
FREE BOOK COMING WITH THE TRAINING:

A comprehensive guide to subtle energy and its associated physical manifestations in which Robert Henderson reveals how the discomfort and pain you carry in your physical body is often related to the energetic experiences you have had in your life.
CAN'T WAIT?
Order the book HERE >>
---
PARTICIPATION REQUIREMENTS

This is a mixed training group for men and women. For your best learning benefit, we recommend that you work with as many different partners as possible.
This training is for anyone who wants to understand energy work and energy in the body.
The number of participants is limited to 8-10 people.
COSTS
Prices incl. Accommodation & Food (Full Board)

Accommodation in Dormitory:  Single 845€ /Couple 1.520€
EARLY BIRD PRICE until 28th of February: 770€ p.Person / 1.420€ p.Couple
Accommodation in your own Tent or Van:  Single 775€ /Couple 1.370€
EARLY BIRD PRICE until 28th of February: 700€ p.Person / 1270€ p.Couple
Included in the full board prices:
– course fee
– accommodation, access to shower and toilet, daily vegetarian breakfast, lunch, and dinner for 5 days, snacks and beverages like water, tea, and coffee
– a free copy of Robert's book 'Emotion and Healing in the Energy Body'
– a certificate of participation

Not included in full board prices:
– Transport from/to train.
We provide extra Dinner on Tuesday after the workshop for those who travel late.
If you travel by train and are not able to catch dinner or breakfast, we will of course take care of you!
(Extra Dinner: 15€ per Person)


Extra Nights

Extra nights are only available one evening before the training (including dinner) and one morning after the training (including breakfast). Extra nights/meals are to be paid in cash on the day of arrival.
extra Night Dormitory: 45€ p.Person/75€ p.Couple (incl. Dinner & Breakfast)
extra Night Van/Tent: 35€ p.Person /60€ p.Couple (incl. Dinner & Breakfast)
Installments

Payment in steps or lower prices are possible if you don't have enough money – please CONTACT me if you need this option.
Your booking will be valid only with at least the payment of a non-refundable deposit of 30% of the full price of the training course. You will receive the details and payment information via email after your application. Please read the Terms & Conditions.
VENUE
Estrela do Cerro
Estrela do Cerro is our new Retreat & Healing Center from April 1st, 2023, situated in the Central Algarve near Moncarapacho/Olhão in the Faro District, South Portugal.
Estrela do Cerro is a private Quinta that has been our new Retreat & Healing Center and home since April 1st, 2023.
The Quinta is situated in the Central Algarve near Moncarapacho/Olhão, in the middle of the wonderful, tranquil nature park around the Cerro da Cabeça mountain. The charming fisherman's town of Fuseta is just 10min away, and within 20min you can reach the city of Olhão​.
The outside area of the Quinta is a real oasis, surrounded by a large plot of 2.5 hectares, offering several chillout areas, a fireplace, and a large private pool. It is the perfect place for those seeking an authentic life close to nature in an idyllic area – in the middle of the countryside yet close to the beach.
The next beaches are very close, for instance, Praia do Homem Nu (10 km) and the popular Armona Island (14 km). There are also amazing treks for hiking in the area.
How to get there
By Car:
Estrela do Cerro is situated at the foot of the Cerro da Cabeça Mountain in the nature park near Moncarapacho. Please use the GPS or google maps location that we will send you after your booking is confirmed. At the Algarvesuper Supermarket take the M1332 road from Moncarapacho to Cerro da Cabeça. When the asphalt road turns into a dirt road place continue for 1 min and turn left at the painted big stone. Follow the track until you reach the main house.
By Airplane:
The nearest airport is Faro Airport (35km). From the airport, you can take a taxi to the Faro train station (15 min) to take the train to Fuseta.
By Train:
The nearest train station is in Fuseta (25 min from Faro or 3.5 hours from Lisbon). From there we will pick you up. You can book the train here: www.cp.pt
CONTACT / QUESTIONS
For questions about Booking & Accommodation, please contact POLA
telegram: https:/t.me/polavida
mobile: +351 920 307 851 (signal, WhatsApp) or +49 176 9900 2930
email: CONTACT FORM
For questions about the Workshop & Teaching please contact ROBERT
mobile/WhatsApp: +43 650 860 7660
email: hello(@)roberthenderson.at
BOOKING

Please fill out the booking form below.

After we have received your booking request, we will send you an email with the payment and retreat details.
Your booking is valid with the payment of the full price of the training course. Please read the
Terms & Conditions
.
– The workshop is fully booked –
.
.
Payment: A payment of the total price of the event is required to complete your booking and guarantee your space. In case of a payment of a deposit, the remaining amount is due by the latest 21 days prior to the first day of the event to guarantee your spot. A deposit of 30% of the total price of the event is non-refundable.
Cancellations: Requesting cancellation for any event is only accepted if sent by email. A cancellation fee of 30% of the total price of the event is applied until 21 days before the first day of the event and includes any non-refundable deposit. If a request for cancellation is done within 21 days prior to the first day of the event, no refunds will be applied unless there is another participant filling your space.   –  Please read the Terms & Conditions.