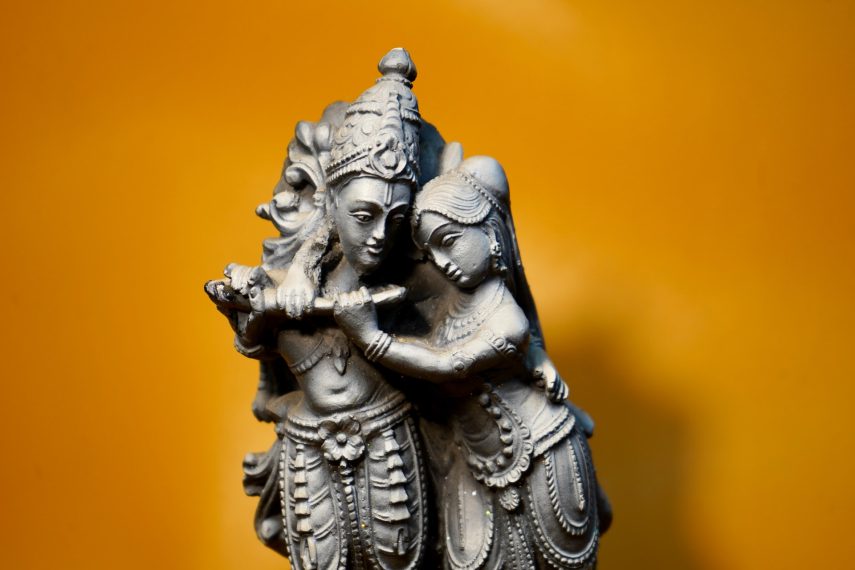 advanced, Anal Massage, Couples, Level 2, Lingam Massage, Practicioners, Prostate Massage, Singles, Tantra Massage, Training, Yoni Massage
April 7, 2022 — April 10, 2022
Nave Redonda, Alentejo, Portugal
Venue: TANTRA MEETS TAO: YONI & LINGAM MASSAGE Training
Address: Nave Redonda, Odemira
Zipcode: 7665
Country: PT
TANTRA meets TAO:
YONI & LINGAM MASSAGE
Training
with Pola Vida & Julian Marcus

– South Portugal –
---
EVENT DETAILS
START: Thursday, 7 April
END: Sunday, 10 April 2022
SCHEDULE:
Arrival: Thursday 11h
Departure: Sunday 17h (optional: Monday 10h)*
Daily Sessions: 10-18h with a Lunch break
*Sunday 19h – Sharing & Joy Circle & Bonfire
VENUE: Monte do Vale Negro, Nave Redonda/Pereiras Gare – Odemira, Alentejo, Southwest Portugal (for directions scroll down)
Please note: In case of bigger interest, we will move to another venue nearby.
Number of participants: 8-10 adults.
The training course will be held in ENGLISH (Translation to PORTUGUESE/GERMAN possible).
ABOUT
Our genitals are very sensitive organs that possess numerous reflexology points and stimulant areas that affect the whole organism. This makes a skilful Lingam or Yoni massage not only exquisitely enjoyable but also very healing.
The genitals often hold trauma resulting from e.g. sexual or violent abuse or insensitive sexual practice, and directly react to our emotional and mental state. Massages and energy work help to release emotional and physical tensions, blockages or trauma from the genital, pelvic or anal area.
Learn how to grow healthy practices for pleasure, health and wellness for yourself and others. You will learn to work on your own genitals and the opposite configuration to support your clients.

PROGRAM
This training is for everyone who would like to explore or deepen Tantric and Taoist sexual healing practices and dive into Yoni & Lingam massage. The training includes group practices & partner work like Tantric and Taoist meditations and breathwork, embodiment practices, massage in pairs and self-exploration.
Tantric Ritual & Consent

Yoni and Lingam Massage Techniques

Dynamic Massage Techniques for Yoni & Pelvic Floor without Penetration

Anal & Prostate Massage

Taoist Self-Massage

Energy Work & Energy Anatomy, Big Draw

Pelvic & Genital Mapping

Internal Alchemy Formulas

Lingam & Yoni Anatomy

Lingam & Yoni Reflexology

Taoist & Tantric Breathwork, Energy practices & Meditation

Self-Love & Self-Pleasuring (optional)

Bonding
Yoni & Lingam Massage
YONI is the Sanskrit name for the female genitals and means "holder," "vagina," "source," or "womb."
LINGAM is the Sanskrit name for the male genitals, specifically the penis. The root meaning of Linga or Lingam is "that in which all beings are absorbed" (consciousness).
Yoni & Lingam are earthly gates to heavenly experiences. They are portals to new life – and to incredible spiritual experiences which can be very quiet journeys or highly ecstatic trips.
It is time that men & women experience these feelings of such intensity when the sexual energy is felt all over the body. A full body orgasm opens new dimensions of lust and the after-effects can last for a long time, transforming the way we experience life and our body forever.
The TANTRIC YONI & LINGAM MASSAGE is wrapped in a RITUAL that worships our embodied feminine and masculine aspects. It is a very pleasurable experience that is both healing and energising with at least 20 different stimulating moves to build up sexual energy.
Together with a full body massage, Yoni & Lingam massage can lead to an intense energy flow, wavelike experiences of pleasure, full-body orgasms, and feelings of incredible ecstasy or bliss.
Taoist Genital Massage

For many thousands of years, knowledge of our SEXUAL REFLEXOLOGY ZONES on the genitals as well as INTERNAL ALCHEMY FORMULAS (practices for feeling our energy and waking our body wisdom) have been passed down and practised by the ruling elite.
Thanks to Masters like MANTAK CHIA, these practices in the past 50 years have been popularised and become more available to a wider number of people.
With the conscious practice of breath, sound, movement and touch we can regulate, cultivate and expand our vitality and life energy. With a set of methods that give back to our energetic and sexual selves, we have a way to grow and overflow, sharing with others, rather than taking and depleting ourselves through habitual genital orgasms.
TAOIST MASSAGE and BREATHWORK goest hand in hand with NEI GUNG practices for energy cultivation, their ancient practices utilise the understanding of the 5 elements of nature; Fire, Wood, Water, Earth and Metal as well as the energy points of the body. In this course, you will learn about different qualities of touch and breath to cultivate and move energy in the body and support sexual vitality
Anal & Prostate Massage
ANAL massage can be – for both, men and women – an enormously freeing, relaxing, healing, and stimulating experience. Immediate contact with the anus and even more the prostate gland will produce an intense sensation that many men (and women) find very pleasant.
Carefully and mindfully massaging around the anus and the prostate releases further sensation and can aid in resolving a variety of sexual and reproductive issues.
The PROSTATE gland is said to be the male equivalent to the female G-spot. The tissues of the prostate gland, as well as the anus, are extremely sensitive, and it is these tissues that are delicately and gently stimulated during a massage.
The benefits of Prostate massage include a heightening sexual feeling, overcoming impotence or erectile dysfunction, and stronger ejaculation. It can have a dramatic impact on your sex life and result in sustained erections, more pleasurable orgasms, longer sexual stamina, and relief from certain conditions unique to the prostate.
Improved circulation and healthy flow for drainage are essential for longevity and radiant health, especially as men pass their 30's.
Mapping
Mapping is a practice to create a bridge between what we think and perceive and what the actual experience is of our body. Curiosity mapping is usually the place to begin, although there are many types of mapping that can be done.
With a curiosity for sensation, texture and feeling the physical, bony and soft tissue landscape of the body/pelvis/genitals can be mapped with your own touch or that of your practitioner partner. A short discussion about where and what the receiver is interested to have "mapped" proceeds the touch and guides the one giving the mapping. Slow embodied touch at the pressure to suit the one receiving is carried out and the anatomy of the pelvis is explored.
As the one being touched gets to slow down and notice they build a sensorial map of the landscape of their body. This touch is not something we experience in a medical or romantic setting usually, it can be deeply insightful and pleasurable.
---
FACILITATORS

POLA VIDA
 – Tantra & Sensuality Coach and Therapist –

I have worked and trained as a Tantra & Body Therapist, Thai & Ayurveda Massage, Energy work, Theta healing and shamanic practices in Germany, India, and Portugal for the past 15 years, with thousands of clients, helping them to heal sexual imbalances and emotional stress, coaching couples to deeper love, and in transition times, giving spiritual guidance to self-love and self-confidence.
Read more:
* About Pola
* About Tantra Massage

JULIAN MARCUS
– Somatic Sex Coach, BSc(Hon) Therapeutic Bodywork, Taoist Sexual Alchemy Coach –
I hold a lifelong passion for spirituality and sexuality, and my purpose and interest align with their integration and facilitation. The embodiment of our healthiest and fullest erotic self is what I aim to support in others and myself. What a world of difference this can make to our individual and collective lives!
My background is in Bodywork – BSc(Hons) Therapeutic Bodywork for 20 years, and 6 years running a Birth platform and a Bodywork learning platform for touch therapists. I co-run the Bodypoem.org training from our beautiful mountain retreat centre in Central Portugal where we will run retreats, workshops and invite people to personal retreats with coaching and bodywork.
I practice online and in-person and produce Sex-Positive art and educational content (course, poetry and guided somatic meditations, and more).
Read more:
* About Julian
* Facebook & Instagram
* Body Poem
---
PARTICIPATION REQUIREMENTS

This is a mixed training group for men and women.
You need to be comfortable with nudity and with intimately working with different massage partners. Couples are welcome and can solely work together.
For whom is this training?
This training is for everyone who would like to deepen and explore more of Tantric and Taoist sexual healing practices and dive into practices of Yoni & Lingam and Anal/Prostate massage.
The training includes group practices & partner work like Tantric and Taoist meditations and breathwork, embodiment practices, massage in pairs and self-exploration.
COURSE FEE

Singles: 550€ per Person
Couples: 1.000€ per Couple
Included: The course fee includes a handout, a certificate of participation & daily lunch.
Not included: Transport, Accommodation, Breakfast, Dinner (for prices scroll down)
Booking:
Your booking is valid with the payment of the full price of the training course, for couples with the payment of half the price.
Instalments:
Payment in instalments is possible upon mutual agreement, payment fees apply. Please CONTACT me if you need this option.
VENUE
MONTE DO VALE NEGRO
Nave Redonda/Pereiras Gare – Odemira/South Portugal
ACCOMMODATION:
Dormitory: 60€ p. Person
Own tent or van: 40€, Couples 60€ (incl. shower)
Breakfast: 20€ p. Person
Dinner: 40€ p. Person
Lunch: included in the course fee
HOW TO GET THERE

By Car:
Monte do Vale Negro is a wonderful, tranquil nature place in the mountainous Southwest Alentejo, just a 5 minutes drive from the village of Nave Redonda.
Monchique and the Santa Clara lake are only half an hour away.  It is 50min to the Atlantic ocean, Aljezur, Faro Airport, or Lagos. We will send you detailed directions to the venue before the event.
By Train:
The nearest train station, just 15min away, is Santa Clara-Saboia.
From there we will pick you up.
You can book the train here: www.cp.pt

CONTACT
Please contact us directly if you have questions.
telegram: https:/t.me/polavida
mobile: +351 920 307 851 (signal, WhatsApp)
email: CONTACT FORM
BOOKING

Please fill out the booking form below.
After we have received your booking request, we will send you an email with the payment and retreat details.
Cancellations:
Cancellations for all events must be made by email. The cancellation fee is 30% of the full price of the retreat until 15 days before the first day of the retreat. If you cancel within 15 days prior to your booking, you will be given up to 14 days to re-book your retreat/workshop/training but no refund will be given for any reason. All pre-booked services are non-refundable. Please read the Terms & Conditions.