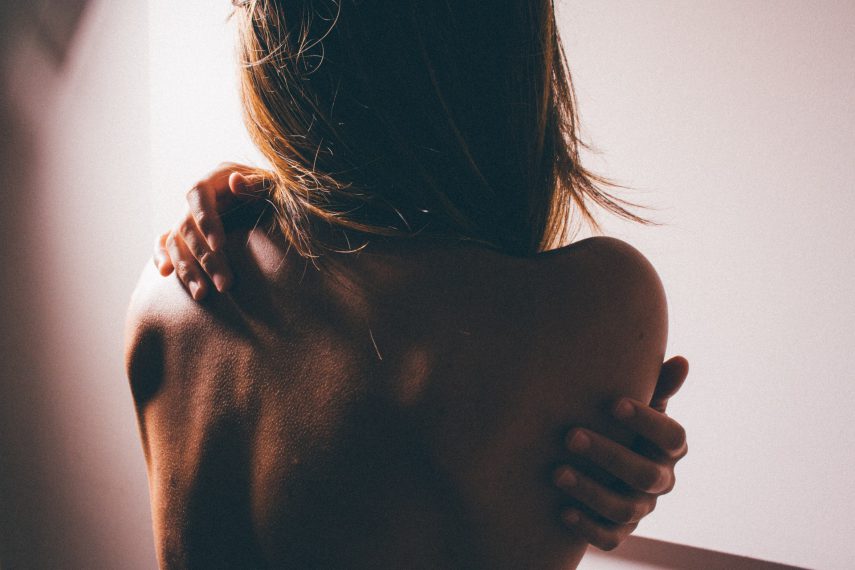 November 10, 2022 — November 15, 2022
Nave Redonda, Alentejo, Portugal
Venue: TANTRA MASSAGE TRAINING Level 1 Intensive Course
Address: Nave Redonda, Odemira
Zipcode: 7665
Country: PT
The training is fully booked.
TANTRA MASSAGE TRAINING
– LEVEL 1 –
Intensive Course
– Full Body Energy Massage –

10-15 November 2022
South Portugal
---
EVENT DETAILS
START: Thursday, 10 November 2022 – 10h
END: Tuesday, 15 November 2022 – 18h
SCHEDULE:
Arrival: Thursday 9h
Departure: Tuesday 18h

Daily Sessions: 10-17h with a 75min lunch break
*Sunday 19h – Sharing & Joy Circle (optional)
*For extra nights please see below under 'accommodation'.
VENUE: Monte do Vale Negro, Nave Redonda/Pereiras Gare – Odemira, Alentejo, Southwest Portugal (for directions scroll down)
Maximum participants: 8 adults.
The training course will be held in ENGLISH or GERMAN (Translation to PORTUGUESE possible) and is suitable for massage beginners as well as practitioners.
What You Will Learn
The Level 1 Tantra Massage Course consists of 6 days with intensive training and lots of practice – for professional & private use, and is suitable for beginners of massage and practitioners.
You will learn the foundations of Tantra & Energy Massage and give a sensual full-body Tantra massage – step by step with lots of practice and my personal guidance as well as emotional support and energy healing if needed in this intensive training.
This is a certified course: You will receive a detailed massage manual and certificate of participation.
After the Tantra Massage Training Course, you will
be able to give a complete full-body sensual Tantra massage
have learned lots of different massage techniques and attentive touch
understand the basics of energy work and holistic massage
know the secrets of sensual touch
be more sensitive, intuitive & perceptive
be more confident to express your needs for touch
know the secrets of a really good massage
understand the language of the body better
receive a certificate and a detailed massage manual for private and professional use

Sensuality, Sensitivity & Connection
Being sensual means feeling and loving everything with all our senses and all our parts of being. To become more sensual, we need to become more sensitive, more mindful, and more ourselves first. We need to be able to feel and be in our bodies.
From a place of being deeply connected with ourselves, we can deeply connect with others. When we have learned to be soft and sensitive with ourselves, we can be soft and sensitive with others.
Sensual touch and sensitive connection with each other is an experience that is going under the skin and touching the soul. We are giving and receiving loving touch from each other from a place of openness and self-respect.
PROGRAM
Each training day includes group practices like meditation, breathwork, and embodiment practices, and massage in pairs.
Mindful Touch & Sensuality
Deepening Sensitivity & Intuition
Tantric Rituals
Full Body Tantra Energy Massage
Working with Oil, Powder, Lunghi
Basic Massage Techniques, Acupressure & Stretching
Deep Relaxation Points
Hand, Feet & Face Massage
Yin-Yang & Chakra Balancing
Working with Sexual Energy
Opening Physical Blockages
Holding & Bonding
Pleasurable Yoni & Lingam Massage
Lots of Practice
FACILITATOR
Pola Vida – Tantra & Sensuality Coach & Therapist
I have worked and trained as a Tantra & Body Therapist in Germany, India, and Portugal for 15 years, with thousands of clients, helping them to heal sexual imbalances and emotional stress, coaching couples to deeper love, and in transition times, giving spiritual guidance to self-love and self-confidence.
Read more:
* About POLA
* About  TANTRA MASSAGE
* TANTRA MASSAGE VIDEO – TANTRA INSTITUTE BERLIN

PARTICIPATION REQUIREMENTS
This is a mixed training group with an equal number of men and women. The number of participants is limited to 8 people.
The training is suitable for massage beginners as well as for massage practitioners, if you already have massage skills it can be useful but it is not required to participate in this course.
You need to be comfortable with nudity and with intimately working with different massage partners, men and women.  If you come as a couple, you are welcome to not swap partners, although from a therapist's viewpoint it is recommended to work with as many different massage partners as possible to gain the most practice and experience.
As we will be giving massages on floor mats, some physical well-being, strength and flexibility are necessary, especially with your knees and hips. Contact us if you have doubts if this course is for you (please see the contact details below).
LOCATION:
Monte do Vale Negro
Nave Redonda/Pereiras Gare – Odemira/South Portugal
How to get there
By Car:
Monte do Vale Negro is a wonderful, tranquil nature place in the mountainous Southwest Alentejo, just a 5 minutes drive from the village of Nave Redonda.
Monchique and the Santa Clara lake are only half an hour away.  It is 50min to the Atlantic Ocean, Aljezur, Faro Airport, or Lagos. We will send you detailed directions to the venue before the event.
By Train:
The nearest train station, just 15min away, is Santa Clara-Saboia.
From there we will pick you up (8€). You can book the train here: www.cp.pt

COSTS
COURSE FEE, ACCOMMODATION & FOOD
Course Fee & Dormitory: Single 940€ /Couple 1700€
Course Fee & Own Tent/Van: Single 880€ /Couple 1620€
Prices for 6 days/5 nights incl. vegan/vegetarian breakfast, lunch and dinner, snacks and beverages like water, tea, and coffee.
Course fee only, no accommodation (neighbours only): Single 700€ /Couple 1300€
Prices for 6 days incl. vegan/vegetarian lunch, snacks and beverages like water, tea, and coffee
(without accommodation, breakfast, or dinner)

Included in all prices is a manual and a certificate of participation.
Not included:  Transport from/to train.
Your booking is valid only with at least the payment of a non-refundable deposit of 30% of the full price of the training course. You will receive the details and payment information via email after your application.
Please read the Terms & Conditions.
Instalments:
Payment in instalments is possible upon mutual agreement – please CONTACT me if you need this option.

EXTRA NIGHTS
Extra nights are only available one evening before the training (dinner possible) and one morning after the training (breakfast possible).
extra Night Dormitory: 20€ p.Person
extra Night Van/Tent: 12€ p.Person /20€ p.Couple
extra Breakfast: 8€ p.Person
extra Dinner: 15€ p.Person
Extra nights are to be paid in cash on the day of arrival before the course starts.
CONTACT
telegram: https:/t.me/polavida
mobile: +351 920 307 851 (signal, WhatsApp)
email: CONTACT FORM
BOOKING

The training is fully booked.
Please fill out the enrollment form below.
After we have received your booking request, we will send you an email with the payment and all details.
.
Payment: A payment of the total price of the event is required to complete your booking and guarantee your space. In case of a payment of a deposit, the remaining amount is due by the latest 21 days prior to the first day of the event to guarantee your spot. A deposit of 30% of the total price of the event is non-refundable.
Cancellations: Requesting cancellation for any event is only accepted if sent by email. A cancellation fee of 30% of the total price of the event is applied until 21 days before the first day of the event and includes any non-refundable deposit. If a request for cancellation is done within 21 days prior to the first day of the event, no refunds will be applied unless there is another participant filling your space.   –  Please read the Terms & Conditions.
Thank you for your Love!