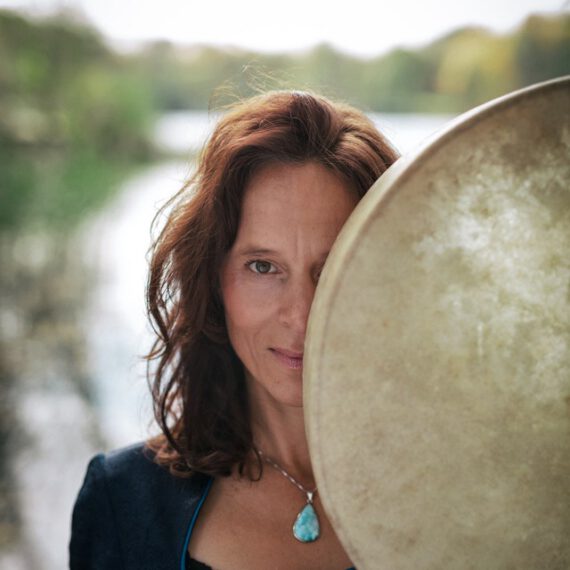 October 25, 2023 — October 29, 2023
Moncarapacho, Algarve Portugal
Venue: SOLAR PATH ASCENSION JOURNEY Shamanic Retreat
Address: Moncarapacho, Faro
Zipcode: 8700
Country: PT
SOLAR PATH
ASCENSION JOURNEY
Shamanic Retreat
with
ANNETTE ASSMY

25-29 October 2023
Moncarapacho, South Portugal
---
EVENT DETAILS
START: Wednesday 25 October 2023 – 18h
END: Sundayday, 29 October 2023 – 15h
VENUE: The Sanctuary, Moncarapacho/Olhão – Algarve, South Portugal
The retreat will be held in ENGLISH (Translation to GERMAN or PORTUGUESE possible).
PROGRAM
The SOLAR PATH is the ascending feathered serpent rising in consciousness and becoming visible in one´s unique self-expression blessed by the sun. It's the power of pure light. Open your rainbow wings to fly into your new becoming. By understanding your unique soul blueprint, you can consciously plant that light seed and bring it consciously into your work. Enter the seven temples of the nature Spirits of inspiration, recalibration, and new alignment.
The SOLAR PATH helps strengthen who we are by expressing what is within us through art and spirituality. Through creative expression and spiritual practices, you will strengthen your self-determination, and your sovereignty and empower yourself to walk the path that is meant for you.
Receive SEVEN beautiful INITIATIONS to connect with your primordial feminine power. With each initiation, you will journey deeper into inner healing, unlock your creativity, and become a pillar of light. Through ceremonial Practices, Sacred Embodiment, Sound Healing, creativity, Playfulness, and Archetype work, you will unlock the skills within yourself and receive precious knowledge, so you know what's your unique gift to the world.
PART I – Initiation of 7 Nature Spirits
Earth Spirit – Opening of chakras and capacity of self-healing
Water Spirit – Letting go of stuck emotions and softening
Spirit of Sacred Site – Connecting to your soul family lineage
Spirit of Love – Opening of the heart chamber and receiving blessings
Wind Spirit – Activating power and expressing your authentic self
The Seer/Oracle – Strengthening your visionary power
Pure Light – Rising into your freedom of soul flight
PART II – Devotional & Ceremonial Practices
Embodiment and Honouring of the divine. Learn how to navigate the energetic realms and bridge messages and energies into this Reality to hold space for others and create ceremonies.
PART III – Creative Expression
Combine your creative and artistic talents with Spirituality's depth through Sound and Storytelling.
FACILITATOR
ANNETTE ASSMY – Pampa Mesayok, Keeper of the Earth
Annette Assmy is a filmmaker, a creative soul, a Mistress of Ceremonies and she is walking the path of an Earth Keeper. For her, it is a heart wish to bring the soul-nourishing INCA WISDOM to the Western world.
She learned from The Four Winds Society, by Dr. Alberto Villoldo (http://thefourwinds.com/), and she is certified in Luminous Healing and Energy Medicine.
Since November 2014 she has been learning directly from the Peruvian shamans, so-called PAQOS at the Serena Anchanchu School in Holland (http://www.incashamanism.com/). She is initiated by them as a Pampa Mesayok, a Keeper of the Earth. She was also initiated by Don Oscar Miro-Quesada in the Pachacuti Mesa Tradition.
Since 2012 she has been giving Energy Healing Sessions and facilitating group seminars like 'The Rite of the Womb', and 'Munay-Ki'.

PARTICIPATION REQUIREMENTS
Open for all genders!
LOCATION:
The Sanctuary – near Moncarapacho/Olhão – Algarve/South Portugal
How to get there
By Car:
The Sanctuary is an eco Quinta situated in the wonderful, tranquil nature park around the Cerro da Cabeça mountain, near Moncarapacho and the charming fisherman's town of Fuseta​, in the Algarve region in the South of Portugal. Olhão​ is 20 min away.
The outside area of the Quinta is a real oasis, surrounded by a large plot of 2.5 hectares, offering several chillout areas, a fireplace, and a large private swimming pool. It is the perfect place for those seeking an authentic life close to nature in an idyllic area – in the middle of the countryside yet close to the beach.
The next beaches are very close, for instance, Praia do Homem Nu (10 km) and the popular Armona Island (14 km). There are also amazing treks for hiking in the area.
By Airplane:
The nearest airport is Faro Airport (35km). From the airport, you can take a taxi to the Faro train station (15 min) to take the train to Fuseta.
By Train:
The nearest train station is in Fuseta-A (25 min from Faro or 3.5 hours from Lisbon). From there we will pick you up. You can book the train here: www.cp.pt

COSTS
RESIDENTIAL PRICES – Accommodation, food & retreat fee included!

EARLY BIRD until 31 August:
640,- Euro
From 1 September:
750,- Euro
CONTACT & BOOKING
https://www.mysteryschoolofthesoul.com/solar-path
Thank you for your Love!