Venue: SACRED LOVE - TANTRA RETREAT
Address: Pereiro Grande, Odemira
Zipcode: 7630
Country: PT
SACRED LOVE & SENSUALITY

Tantra Retreat
South Portugal – 27-29 August 2021
Love is everything and everything is already in you.
Love is always there, Love is always beneath the surface.
It takes only a shift of consciousness, only a breath to feel the Love
that is everything, the Love that is you.
Step out completely for 2 days & 2 nights, and get carried away by the mystic of an unfiltered night sky, tantric rituals, sensual touch. Dive into the magic of Tantra and the South Alentejo nature. Experience energy flow, stillness, and connection with the Universe.
Join us for an amazing life-changing experience of fully being yourself again & shifting your life to a higher state of consciousness, awareness & joy, connecting with nature & feeling one with the Cosmos, finding deep Love & deep intimacy for yourself, your partner, and all beings!
Find the Love source within you and share it. Open your shell, which is an illusion anyway, connect with yourself, your partner, and with the elements. Experience fullness, deep connection, pleasure and blissful joy.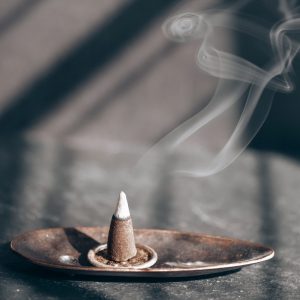 ---
EVENT DETAILS
ARRIVAL: Friday, 27 August 2021 between 3 pm and 5 pm (start 6pm)
DEPARTURE: Sunday, 29 August 2021, 5 pm
VENUE: Casa dos Amigos, Pereiro Grande / Odemira, Alentejo, Southwest Portugal (for directions scroll down)
Maximum participants: 12 adults.
The retreat will be held in ENGLISH and is suitable for beginners, couples, and singles.
Program
The program consists of active & still meditations, self-exploration & connection, partner & individual practice, sensual touch, energy & breathwork, rituals, and deep nature experience. More details are to be announced in the later point to registered participants.
Tantric Practice & Rituals

Rituals have an important place in the Tantra practice, they open a safe and sacred space of time in which we can deeply connect with the higher consciousness of ourselves, our body nature, the universe, and weave the magic web of everything that we call Tantra. Tantric practices aim to master the mind and the body to channel cosmic energy to reach higher states of consciousness, awareness, and pleasure.
The retreat is opened, closed, and carried by rituals that are rooted in shamanic and tantric understanding of the cosmos and the energies. The tantric practices integrated in the retreat are: active and still meditations, bodily exercises to open the body and for body awareness, breathwork, energy work, and partner meditations and exercises.
Body Awareness, Self-Love & Self-Compassion
Vulnerability is a soft strength that can happen comfortably when we are centered and grounded. Body awareness is the core skill to be resilient, centered, and connected, the body is our sacred vehicle and teacher on earth that allows us to feel what is, and to learn to consciously work with energy.
When we reconnect with our body and soul, then we awaken Love and Compassion for ourselves, and we find deep intimacy and confidence within us that we then can share with our partner and the world around us.
Sensuality & Connection
Being sensual means to feel and love everything with all our senses and all our parts of being. To become more sensual, we need to become more sensitive, more mindful, more ourselves first. We need to be able to feel and be in our body.
From a place of being deeply connected with ourselves, we can deeply connect with others. When we have learned to be soft and sensitive with ourselves, we can be soft and sensitive with others.
Sensual touch and sensitive connection with each other is an experience that is going under the skin and touching the soul. We are giving and receiving loving touch from each other from a place of openness and self-respect.
System Reboot & Healing
Through higher body awareness and energy work, we deeply re-connection with the Earth and the Cosmos that resides insight us, and we awaken our higher centers of knowing and the natural healing powers of our system.
With the reconnection – with ourselves, our core, and our soul, and with nature, the earth, the elements, the cosmos –  a deep relaxation of our nervous system takes place. We are one with the Source again. In this high and relaxed state of consciousness, unhealthy patterns can be untangled and dissolved into joyful and pleasurable life experiences.

Retreat Schedule
We will be going with the flow of the energies, and our needs and wishes during the retreat as much as possible, but the schedule below gives you an idea of how the days will be structured and the cooks the chance to serve us food in time.

Friday 27 August
15-17h ARRIVAL  18h Registration & Welcoming
19h Dinner 20h Opening Ritual, Meditation, Sharing Circle
Saturday 28 August
8h Morning Meditation, or Kundalini Yoga – 9h Breakfast – 10-13h Morning Sessions
13h Lunch Break – 14.30-17.30h Afternoon Sessions – 19h Dinner – 20h Evening Meditation
Sunday 29 August
8h Morning Meditation, or Kundalini Yoga – 9h Breakfast – 10-13h Morning Sessions
13h Lunch Break – 14.30-16h Closing Circle
17h DEPARTURE

Location
Casa Dos Amigos, Pereiro Grande/Odemira/Portugal
Casa dos Amigos is a wonderful, tranquil nature place, and 100% off-grid in the heart of the South Alentejo Region – a paradise with a garden Eden, cork oaks, and fruit trees, 1 hour from the Atlantic ocean. Only half an hour away is the Santa Clara lake.
Casa dos Amigos is situated near the village of Pereiro Grande, in the Odemira region, Southwest Alentejo. (For the directions please scroll down.)
Accommodation
Available Accommodation: Tipi, Bell tent, Caravan, or Guest room – all close to nature between the trees and birds. Shared accommodation for singles, couples have their own private accommodation
Food
We serve vegetarian/vegan breakfast, lunch & dinner, tea, coffee, water.
– Please let us know about special health conditions!

How to get there

By Car:
Casa dos Amigos is situated near the village of Pereiro Grande, in the Odemira region, Southwest Alentejo.
Coming by car from Lisbon please or Faro please plan an additional traveling time of 1h to arrive in time! After you left the highway, you will mostly go roads that take time to travel – the Alentejo road speed is almost tantric and in our experience, the traveling takes much more time than google suggests, due to the road conditions and the risk of easily get lost due to poorly signposted roads.
We will send you detailed directions to the venue before the retreat.
By Train:
You can book a train from Lisbon or Faro on www.cp.pt. The closest train station is FUNCHEIRA. Choose the train that arrives at 15.51h in the afternoon. Pick up from the train station is 5-10€, depending on the number of people. We will also bring you back to the train station on Sunday – the train back to Lisbon leaves at 19.54h from Funcheira.

Retreat Costs

Singles: 310€ /Person
Couples: 550€ /Couple 
The prices for the retreat include accommodation & food.

*Reduced Price: If you really like to come but have a small income, I offer you a reduction of 50€ on the full price. Please contact me to receive a reduced price.



Contact & Questions:



telegram: https:/t.me/polavida
mobile: +351 920 307 851 (signal, whatsapp)
or +49 176 9900 2930
email: CONTACT FORM

Booking:
Please fill out the contact form below.
After we have received your booking request, we will send you an email with the payment and retreat details.
The retreat booking requires payment for the entirety of the retreat at the time of booking.​ Once your payment has been processed, you will receive a booking confirmation with all the necessary information for your retreat. Please read the cancellation policy in the Terms & Conditions.
Thank you for your Love!