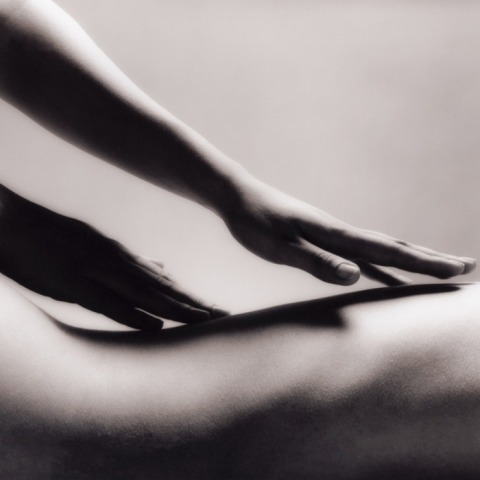 September 7, 2021
Pereiro Grande, Alentejo, Portugal
Time: 10.30h - 18h
Venue: THE MAGIC OF TOUCH Introduction to Tantra Massage
Address: Pereiro Grande, Odemira
Zipcode: 7630
State: Odemira
Country: Portugal
THE MAGIC OF TOUCH
Tantra Workshop
7 September 2021, Alentejo, South Portugal
The practice of Tantra is alchemical,
with the most essential ingredient being Awareness.
It contributes to creating long-lasting, harmonious,
and sustainable relationships, and a fulfilling love life.
The 'MAGIC OF TOUCH' workshop is an introduction to conscious touch and tantric massage. In awareness, pleasure, and sensuality, with a conscious but playful touch, we encounter our whole BEING and meet our BODY in new ways. We learn to develop the sensitivity to be fully in contact with ourselves while being fully connected with the receiver
CONSCIOUS & DEVOTIONAL TOUCH reconnects us deeply with our body. It also is a sensual-erotic experience that opens the heart and reaches the soul.
The Workshop is suitable for beginners, individuals as well as couples.
Reach new depths of presence, connection, and intimacy by integrating Tantric principles and practices into your life!
INTRODUCTION TO TANTRA MASSAGE & SENSUAL CONSCIOUS TOUCH
Dive into the world of tantric & sensual massage and conscious touch.

The 1-Day workshop is an introduction to the Tantra Massage Training that starts on the 21st of September.




I have been working as a Tantra & Body Therapist in Germany and Portugal for 15 years, with thousands of clients, helping them to heal sexual imbalances, coaching couples, giving spiritual guidance to self-love and self-confidence.
As many are struggling with their finances at the moment, I am offering my work to you for a very inexpensive price this year. The workshop costs only 100€ per person.
THIS WORKSHOP IS FOR YOU IF YOU:
 have always wanted to learn Tantra massage

like to learn in a small group – directly from an experienced Tantra & body therapist for a really inexpensive price!

want to know how to REALLY touch someone and their soul

would like to know how to open a woman and what men like

like to learn tricks that I uncovered in years of working with thousands of clients

develop more body awareness and love for yourself

develop more sensitivity to become truly sensual (and a wonderful lover)

become more intuitive and self-confident in the sexual encounter

If you are interested in learning TANTRA MASSAGE, this will be the workshop to find out what sensual massage and tantra massage are really about.
Tantra Massage Training:
Join my Portugal group to be the first to receive announcements about my events: t.me/polavidatantra.
SCHEDULE:
10h-18h
The workshop starts at 10.30h – please be on time.
WHAT TO BRING:
* Comfortable clothes
* Small mattress
* Meditation cushion
* Bed sheet or cover
* Lunghi (Sarong, Pareo)
* Drinking water and snacks for yourself.
* Powder
* A piece that is very dear to you for the altar and an offering for earth and spirit
BOOKING
REGISTRATION REQUIRED:
via
telegram: https:/t.me/polavida
mobile/whatsapp/signal: +351 920 307 851
email: CONTACT FORM


COSTS:
100€ per Person – INCLUDING LUNCH
If you like to come with your partner, you pay 150€ as a couple – please contact me!
PAYMENT:
For the booking, the payment of the full amount is needed before the retreat.
100€

PAYPAL


>> Please choose 'PAY to SOMEONE YOU TRUST -Friends & Family' as the payment option to avoid fees. Thank you.

105€

STRIPE

(incl 5€ payment fee)

LOCATION
Casa Dos Amigos, Pereiro Grande/Odemira/Portugal
Casa dos Amigos is a wonderful, tranquil nature place, and 100% off-grid in the heart of the South Alentejo Region – a paradise with a garden Eden, cork oaks, and fruit trees, 1 hour from the Atlantic ocean. Only half an hour away is the Santa Clara lake.
Casa dos Amigos is situated near the village of Pereiro Grande, in the Odemira region, Southwest Alentejo. (For the directions please scroll down.)
ACCOMMODATION:
If you like to stay overnight, please contact Michael – Casa dos Amigos – directly.
Contact: +351 966 798 572