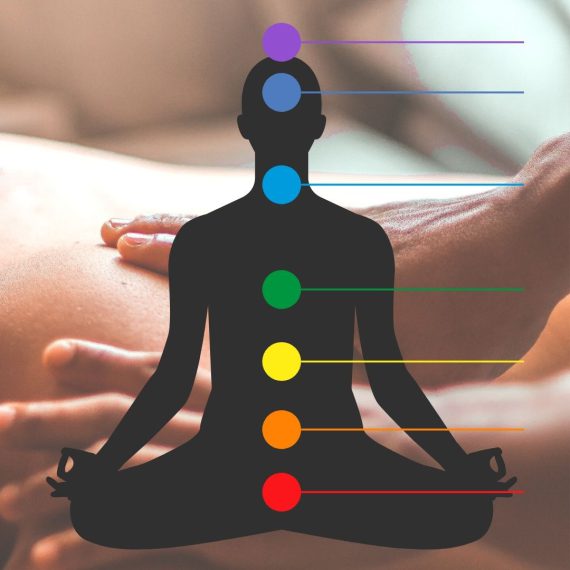 June 15, 2022 — June 19, 2022
Nave Redonda, Alentejo, Portugal
Venue: ENERGYWORK IN MASSAGE, YOGA & TOUCH THERAPY with Robert Henderson
Address: Nave Redonda, Odemira
Zipcode: 7665
ENERGY WORK

in Yoga, Massage & Touch

Workshop

with Robert Henderson
– South Portugal –


---
EVENT DETAILS
START: Wednesday, 15 June 2022 – 10h
END: Sunday, 19 June 2022 – 17h
SCHEDULE:
Arrival: Wednesday 9.30h
Departure: Sunday 18h (optional: Monday 10h)*

Daily Sessions: 10-17h with a 75min Lunch break
*Sunday 19h – Sharing & Joy Circle (optional)
*For extra nights please see below under 'accommodation'
VENUE:
Monte do Vale Negro, Nave Redonda/Pereiras Gare – Odemira, Alentejo, Southwest Portugal (for directions scroll down)
Please note: In case of bigger interest, we will move to another venue nearby.
Number of participants: 8-12 adults.
The training course will be held in ENGLISH (Translation to PORTUGUESE/GERMAN possible.
The workshop is for anyone who wants to understand energy work and energy in the body.

ABOUT THE WORKSHOP


Understanding Connection & Blockages in Yoga, Massage & Touch
INTRODUCTION
This 5-day workshop offers the student a COMPLETE INTRODUCTION to working with a type of energy to be found in the physical body – known as SUBTLE ENERGY – in holistic massage and touch therapy.
There are 8 different types of subtle energy in the body: Emotional energy, Mental energy, Sexual energy, Spiritual energy, Environmental energy, Energy from other people Familial/ancestral energy, and Karmic energy. Yet each one has a specific property or characteristic, such as hot or cold, heavy or light, energizing or tiring and is of a certain element, such as air or water and each one causes a specific physical manifestation when present in the body.
For example, the emotional energy of anger, which is air in element, causes dryness in the body, causing specific muscles to harden, in this case, the trapezius and jaw muscles, whereas the energy of love creates warmth, softness and openness.
For our PHYSICAL BODIES to be healthy and happy, there needs to be a state of BALANCE in the subtle energies within our ENERGY SYSTEM. A little bit of everything, as it were. A little bit of hard, a little bit of soft. A little bit of hot, a little bit of cold. An imbalance in subtle energy, for example in having too little of one energy and too much of another, causes a parallel imbalance in the physical condition of the body. For example, not enough love and too much fear create a physical body in which there is not enough warmth and softness and too much cold, heaviness, tiredness and contraction.
By understanding this process and the CONNECTION between subtle ENERGYand the physical BODY, the student learns that in MASSAGE, for instance, when trying to treat a client with an imbalance in subtle energy, such as in the manifestation of hardness, tightness or contraction in the muscles, it is much more effective to treat the imbalance in energy in the client than it is to treat them with a school-learnt basic massage routine, which does not normally address the client's imbalance in their subtle energy.
PROGRAM

1. What is energy? What does it feel like? What effects does it have on the body?  Tuning in to your own energy & the energy of another person (Hands-on). Scanning and reading the energy of another person (Hands off). Interpreting and understanding the signals you pick up from energy.
2. Discover the energy that we naturally use: It is easier to use the energy you are naturally strong in, than trying to achieve something in your massage practice that is not natural to you.
3. The development of the energy connection between therapist and client in a massage:
Taking-on bad energy and the use of protection. How to separate your energy from that of your client and set healthy boundaries.
4. Types of therapeutic and energetic touch: Use different types of energy in your touch to bring deeper healing to your client. The Top 10 energetic needs of clients.
5. Emotional Energy: Full anatomies of the 5 most commonly found emotions (Fear, Anger, Sadness, Loneliness and Guilt) in clients and their effects on the body. The stages of an emotional release during a massage session.
6. The effects that the energies of other people in your life can have on your body
At work – In relationships – At home.
7. Energy-based meditation: Develop a deeper, more healing, more intuitive touch in your practice.

8. Why certain parts of your body do not open/soften in yoga or massage:
Full anatomy of 20 energetic blockages (emotional, mental, spiritual, sexual, ancestral) which can form in your life and manifest in your physical body, such as closed hips, tight hamstrings, tightness in the chest etc.
9. Sexual energy: The (mis)uses of sexual energy in massage and healing, and how to keep your own sexual energy healthy.
ROBERT HENDERSON

– Energy Teacher & Spiritual Healer –
Robert Henderson is a writer, energy teacher and spiritual healer. His books It's All My Parents' Fault and Emotion and Healing in the Energy Body are powerful descriptions of healing, self-discovery and self-empowerment.
Drawing on his own experiences of family hurt, self-healing and helping others through their own hurt, Robert believes that the power in writing is not in the words you use, but in the energy of the words you use and if your words contain the energies of truth and proven accomplishment in them, then the message they impart and the effect they have on the reader is extremely powerful.
Born in Dublin, Robert moved to London in the 1980s before leaving it all behind to follow a career in spiritual and energy healing that took him to work and live in Thailand, New Zealand and Crete. He currently lives in Vienna.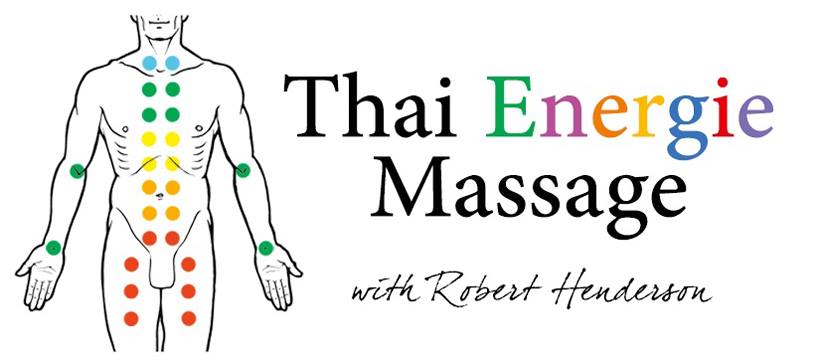 Read more:
* Website: https://roberthenderson.at
* Facebook:  Thai Energy Massage with Robert Henderson
* Instagram

POLA VIDA (Host)

– Tantra & Sensuality Coach and Body Therapist –

I have worked and trained as a Tantra & Body Therapist, Thai & Ayurveda Massage, Energy work, Theta healing and shamanic practices in Germany, India, and Portugal for the past 15 years, with thousands of clients, helping them to heal sexual imbalances and emotional stress, coaching couples to deeper love, and in transition times, giving spiritual guidance to self-love and self-confidence.
I am very proud to host this workshop in Portugal with Robert Henderson, who was my very first energy teacher back in Thailand where I was studying Thai Yoga Massage & Therapy.
Read more:
* About Pola
* About Tantra Massage
FREE BOOK COMING WITH THE TRAINING:

A comprehensive guide to subtle energy and its associated physical manifestations in which Robert Henderson reveals how the discomfort and pain you carry in your physical body is often related to the energetic experiences you have had in your life.
CAN'T WAIT?
Order the book HERE >>
---
PARTICIPATION REQUIREMENTS

This is a mixed training group for men and women. For your best learning benefit, we recommend that you work with as many different partners as possible.
This training is for anyone who wants to understand energy work and energy in the body.
COURSE FEE

Course fee:
550€ per Person /1,000€ for Couples
Included in the course fee:
– a free copy of Robert's book 'Emotion and Healing in the Energy Body'
– a certificate of participation
– daily lunch
Not included in the course fee:
Transport, Accommodation, Breakfast, Dinner (for prices scroll down)
ACCOMMODATION & FOOD:
Prices for accommodation are for the duration of the workshop, including breakfast, lunch & dinner:
Dormitory: 150€ per Person
Own tent/van: 100€ per Person
Checkin: Wednesday 8.30-9h
Checkout: Sunday 19h
Extra Nights:
You can already arrive in the evening before the workshop (Checkin: Tuesday 18-19h) and stay 1 night longer (Checkout: Monday 10h).  Prices for extra nights:
Dormitory: 20€ per Person/night
Own tent/van: 10€ per Person/night
We will provide extra Dinner only on Sunday after the workshop.
Extra Dinner (Sunday 19 June only): 10€ per Person
If you travel by train and are not able to catch dinner or breakfast, we will of course take care of you!
VENUE
MONTE DO VALE NEGRO
Nave Redonda/Pereiras Gare – Odemira/South Portugal
HOW TO GET THERE

By Car:
Monte do Vale Negro is a wonderful, tranquil nature place in the mountainous Southwest Alentejo, just a 5 minutes drive from the village of NAVE REDONDA.
Monchique and the Santa Clara lake are only half an hour away.  It is 50min to the Atlantic ocean, Aljezur, Faro Airport, or Lagos. We will send you detailed directions to the venue before the event.
By Train:
The nearest train station, just 15min away, is SANTA CLARA-SABOIA. From there we will pick you up.
You can book the train here: WWW.CP.PT
CONTACT / QUESTIONS
For questions about Booking & Accommodation, please contact POLA
telegram: https:/t.me/polavida
mobile: +351 920 307 851 (signal, WhatsApp) or +49 176 9900 2930
email: CONTACT FORM
For questions about the Workshop & Teaching please contact ROBERT
mobile/WhatsApp: +43 650 860 7660
email: hello(@)roberthenderson.at
BOOKING

Please fill out the booking form below.

After we have received your booking request, we will send you an email with the payment and retreat details.
Your booking is valid with the payment of the full price of the training course. Please read the
Terms & Conditions
.
Cancellations:
Cancellations for all events must be made by email. The cancellation fee is 30% of the full price of the retreat. Please read the Terms & Conditions.